Discover Château Malescasse
Château Malescasse is located 40 km from Bordeaux, in the heart of the Médoc on the Gironde estuary. Half-way between Margaux and Saint-Julien, overlooking the commune of Lamarque, the Château is pleased to invite you to come and discover the magic of the wines of the Médoc.
Our "Tour and wine tasting" packages
Advance booking is mandatory
"Tasting"
Tasting of 2 property's wines.
8 € / pers.
The "Excellence" package
Private guided tour of the vineyard and cellars followed by a tasting of 4 wines. About 1h.
15 € / pers.
"Introduction to wine tasting" :
A perfect way for our guests to discover and taste Malescasse wines and to improve their knowledge and tasting skills (appearance, aroma, taste). About 1h
15 € / pers.
The "Hedonist" package:
Friendly introduction to wine pairing with a selection of our terroir products. About 1h.
20 € / pers.
The "Lunch on the grass" package:
Enjoy the atmosphere of Château Malescasse's park by having a bucolic lunch on the grass. Have a taste of Malescasse wines paired with delicates dishes of our gourmet basket. Lunch can be followed by a guided tour of our domaine. Offer this experience to your friends with giftcards! At least 2 people.
35 € / pers. Visit of the domaine is not included in the price

The "Cellar master wine making" package:
Be a cellar master and make your own Malescasse wine. Initiation to the art of wine making, tasting of the different varieties of Malescasse grapes, wine making workshop to create your very own wine, with a custom bottle and label.
50 € / pers. At least 4 people.
Disabled access is provided.
Tailor-made activities are also available. Please contact us for further information.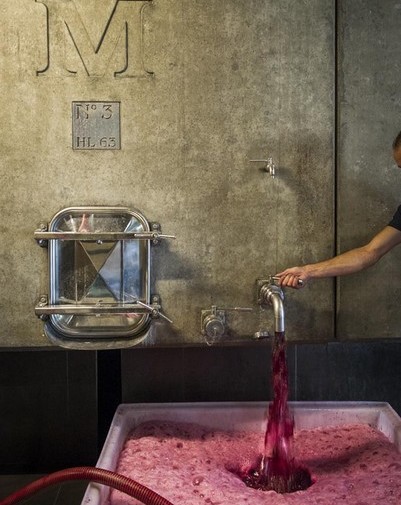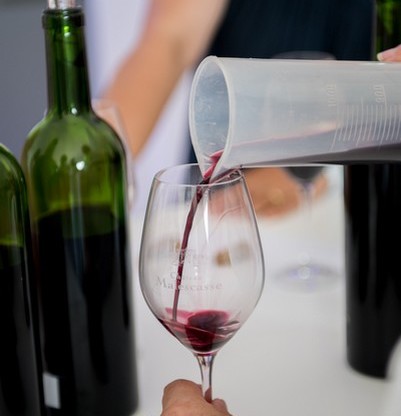 Our new wine tasting area invites you to walk around and enjoy a delightful tasting experience. You can discover the wines of Château Malescasse, but also the wines of the other Vignobles Austruy estates. Let your imagination take a trip to the Commanderie de Peyrassol in Provence, or the Quinta da Côrte in the Douro, or the Tenuta Case Nuove in Tuscany.
Private and tailor-made tours are available out of the opening hours (reservation only). Contact us for further information.
Winter opening (November – April)
Monday to Friday from 10 am until 5 pm
Summer opening (May to October)
Monday to Saturday from 10 am until 6 pm
The Château Malescasse is close to the harbor of Lamarque, allowing you to cross the estuary to Blaye, but also close to the "Route des Châteaux" of the Médoc. This ideal location will allow you to enjoy your stay at Malescasse as well as the region and its historical and oenotouristic activities.