Treating the grapes with respect
Totally renovated by the architects Marie-Amélie Austruy and François Castillon, the new wine storehouse at Château Malescasse provides the very best technical conditions for ensuring the grapes receive the same high standard of care that we give them on the vine. It is here, in this quiet, dark sanctuary, that the slow transformation of the grape into a fine wine will take place.
A workplace entirely renewed …
The chandelier created by the German designer Ingo Maurer may surprise visitors. It brings a touch of humour to a place dedicated to serious work and the pursuit of excellence.
To accommodate grapes which have been carefully selected from different plots a battery of vats of varying capacities, in wood, stainless steel and concrete, enable us to optimise the processing of the different grape juices according to their personality.
Because we want to treat our raw materials with the greatest respect, after the grapes are sorted they are fed into the vats by gravity – there are no pumps or pipework to affect the quality of the must.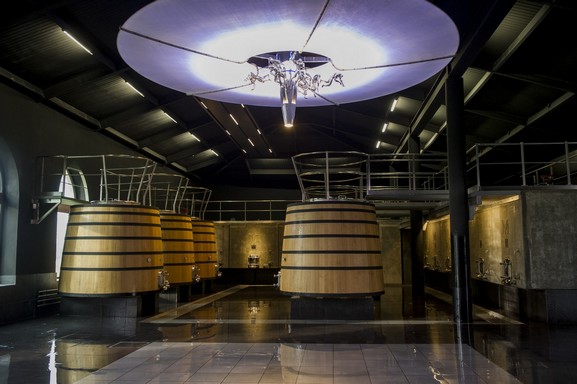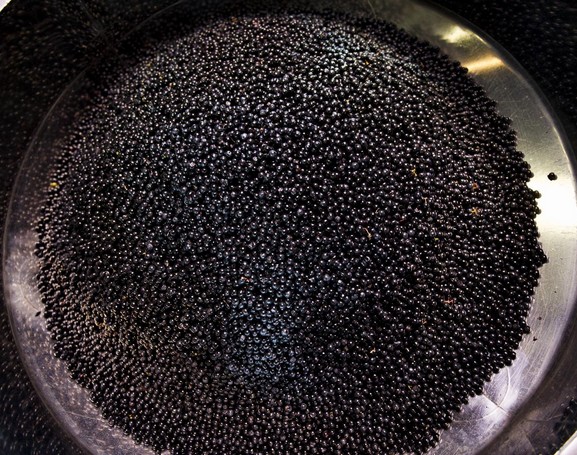 … to complement our know-how
From the time the grapes reach the winery until the moment when the wine is bottled, the same respect for our raw materials dictates all the choices made in the vat room and the wine store. Gentle, selective methods for extracting the tannins and aromatic compounds, and extended vatting times with fermentation at carefully controlled temperatures, are followed by aging in medium-toast casks. These come from different cask makers to give even greater complexity to the wines.
In order to maintain our desired level of excellence our premier wine accounts for no more than 45% of production at the present time. Our second wine, La Closerie de Malescasse, is assembled mainly from the youngest vines, and the blends are dictated by the nature of each vintage.